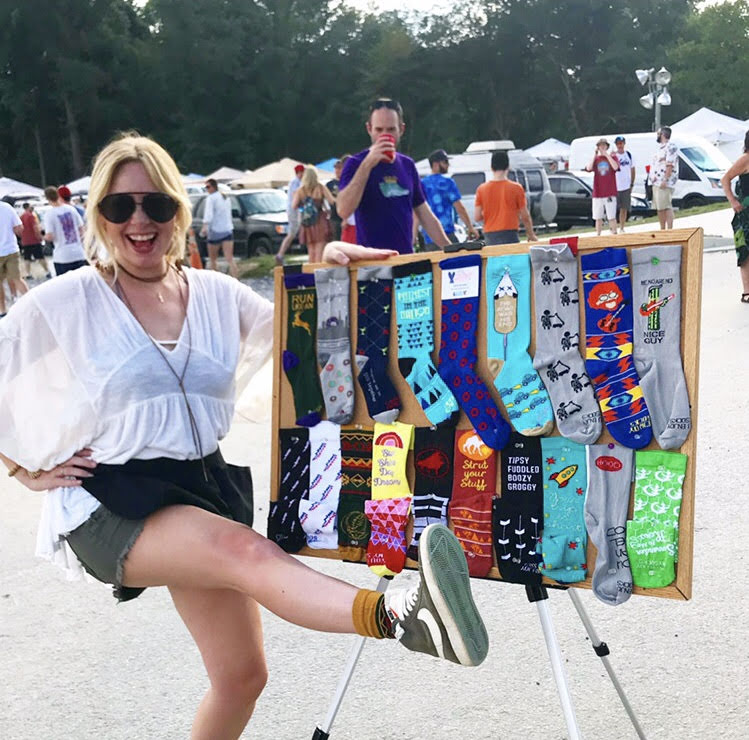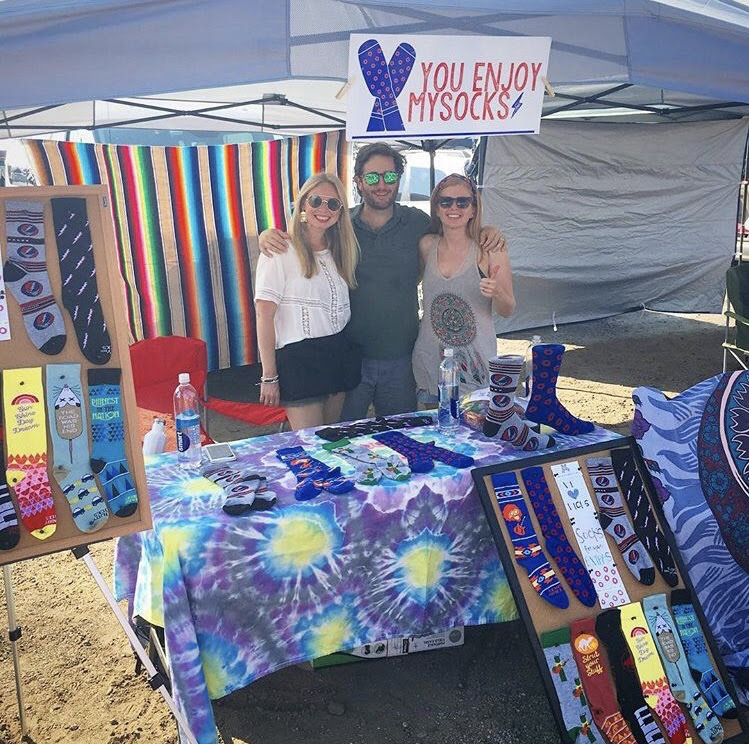 WE LOVE JAMS. WE LOVE SOCKS.

YOU ENJOY MYSOCKS IS THE MARRIAGE OF THESE TWO THINGS WE ARE PASSIONATE ABOUT.

WE STARTED YOU ENJOY MYSOCKS BECAUSE, LETS FACE IT, THE WORLD NEEDS MORE ROCK N' ROLL SOCKS. we strive to give the community a curated collection of music-inspired socks with fresh new styles available every month. each design comes straight from our phamily of jam enthusiasts, dead heads, and overall live music worshipers. our number one PRIORITY is creating high-quality, one-of-a-kind socks inspired by the community and music we love. like the music, our designs are always evolving. therefore, we create small batch runs and each unique style is limited in QUANTITY.
THE SOCK DESIGNING, KNITTING, AND FINISHING TOUCHES ARE COMPLETED AT SMALL, FAMILY-OWNED BUSINESSES IN NORTH CAROLINA.
PRIORITY NUMBER TWO IS NEVER MISS AN OPENER, OR A SUNDAY SHOW, OBVIOUSLY. AND REMEMBER THAT WHATEVER YOU DO, TAKE CARE OF YOUR SOCKS.
Quality is important to us and we are always trying to make improvements to our socks! Here are a few nice upgrades we've made to our newest releases:
1-Increased the amount of elastic around the calf for a more secure fit. Nobody likes socks that slide down!


2-We made crew socks longer in the leg. We have experimented with different lengths in the past - mid calf, ankle, full crew - and now are working on a new knee high!
3-Reinforced the heel and toe for extra toughness and durability.

4-Added full cushioning to the foot making these super plush and comfy. These socks give great support and have padding in all the right places!
5-Super soft cotton and Lycra blend allows for great stretch and breathability.


As always, whatever you do take care of your socks.
But if for whatever reason, you don't,
we offer a full refund.