The Sloth Crew Socks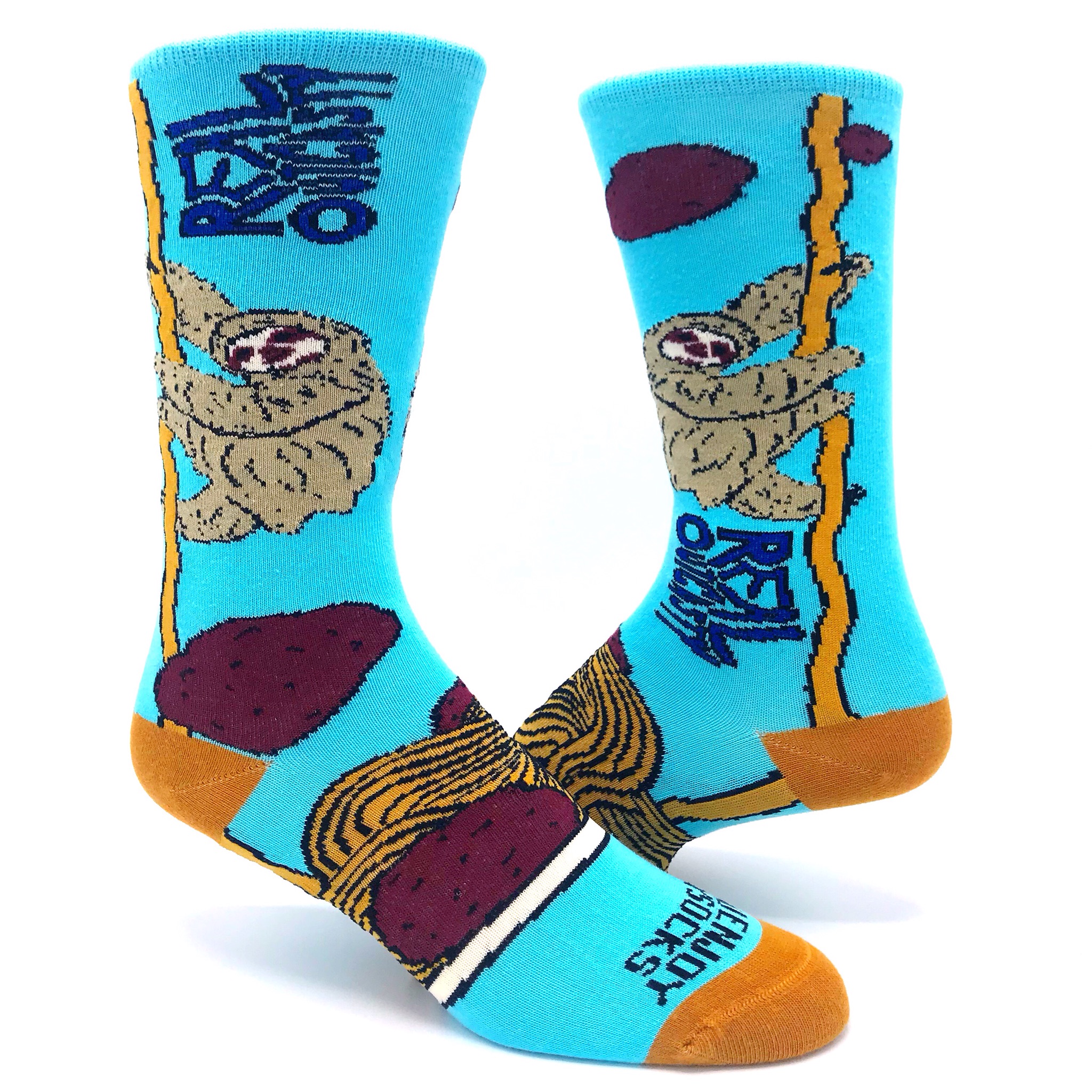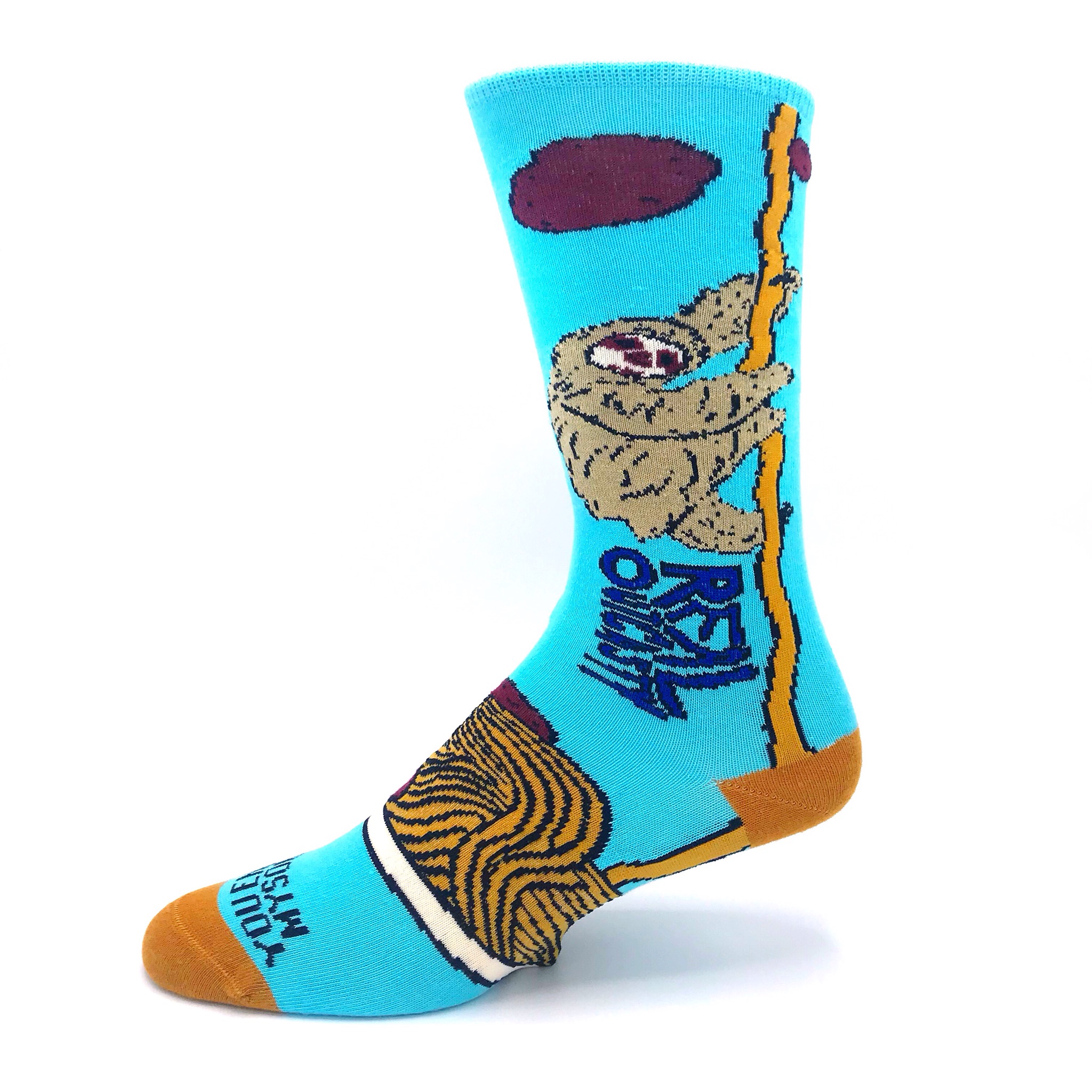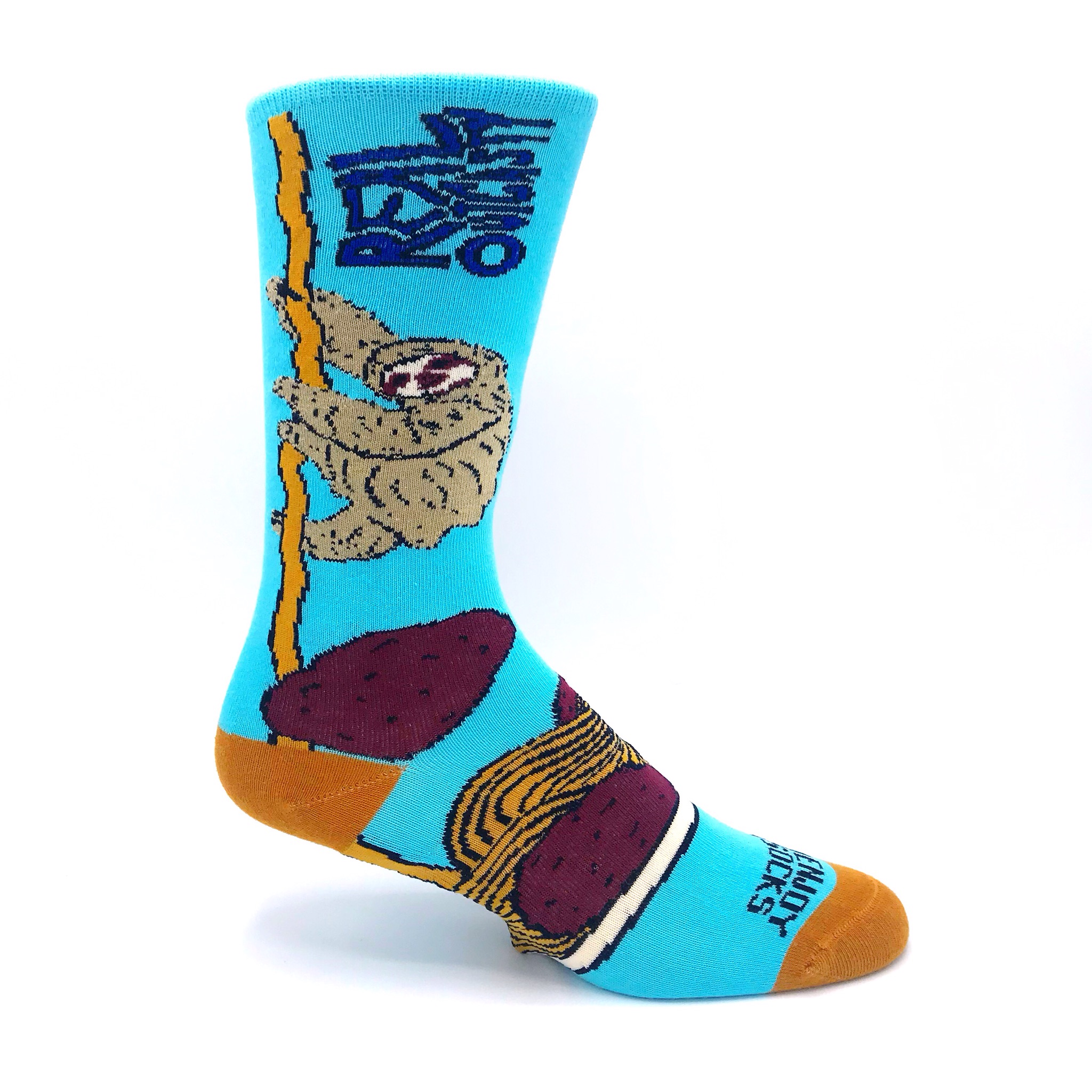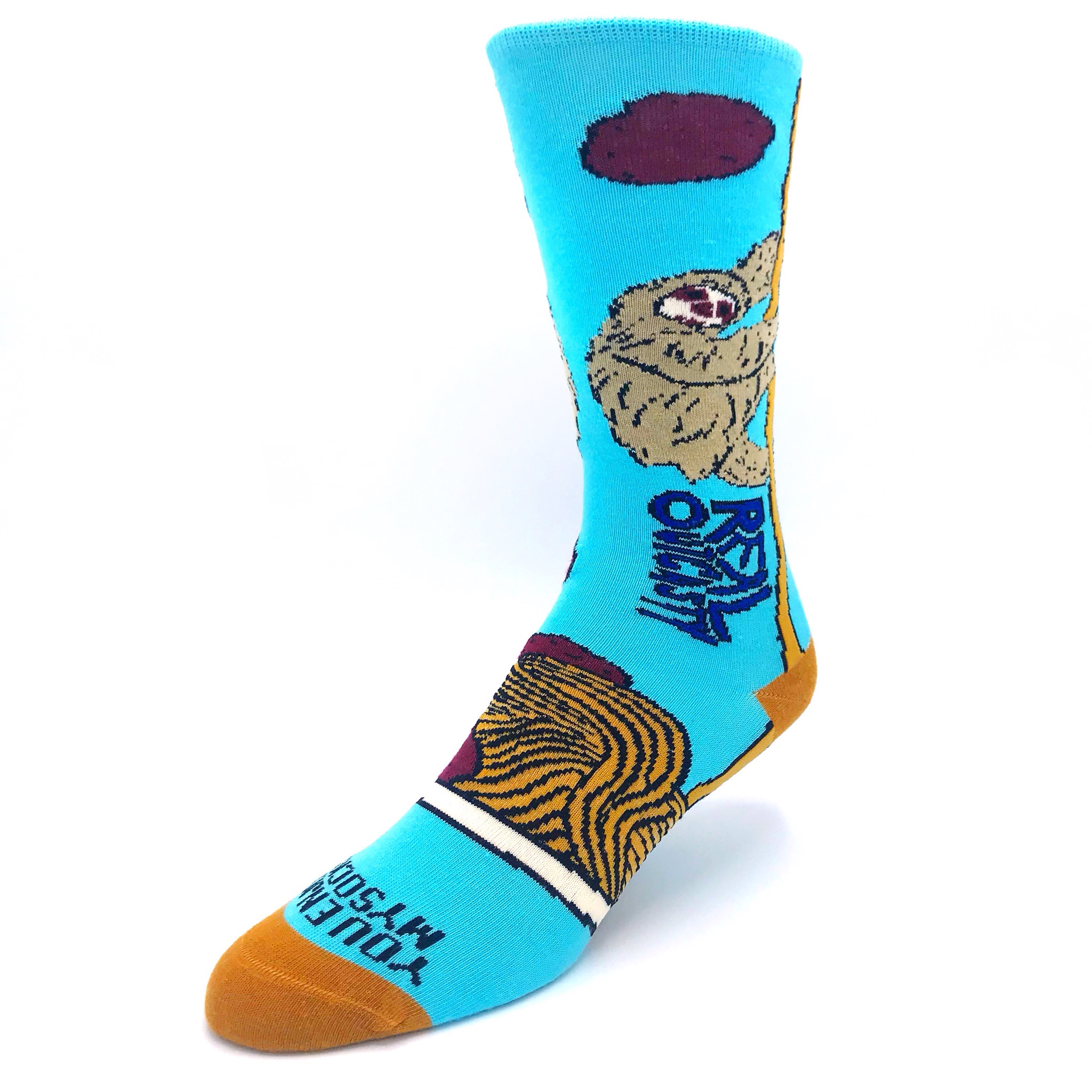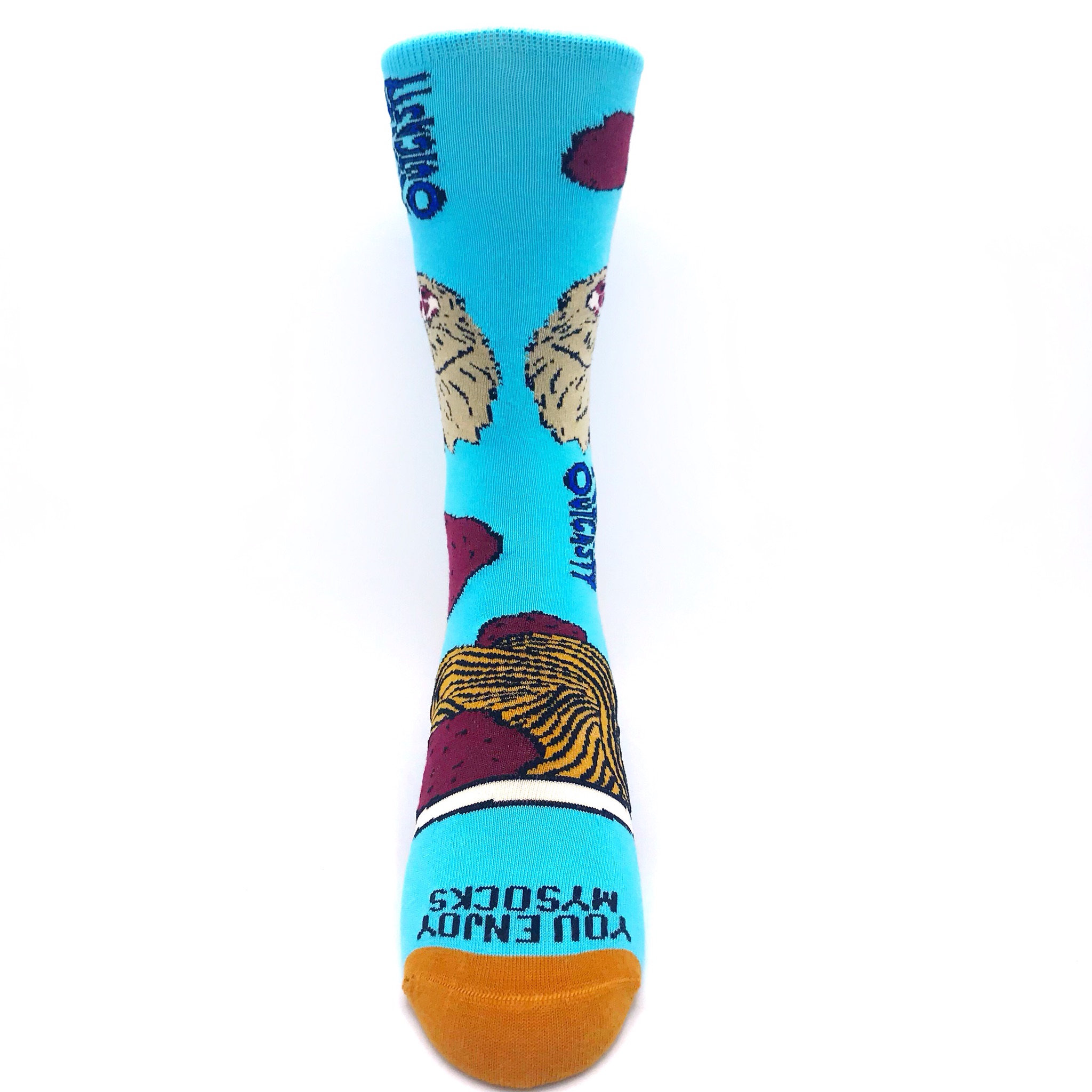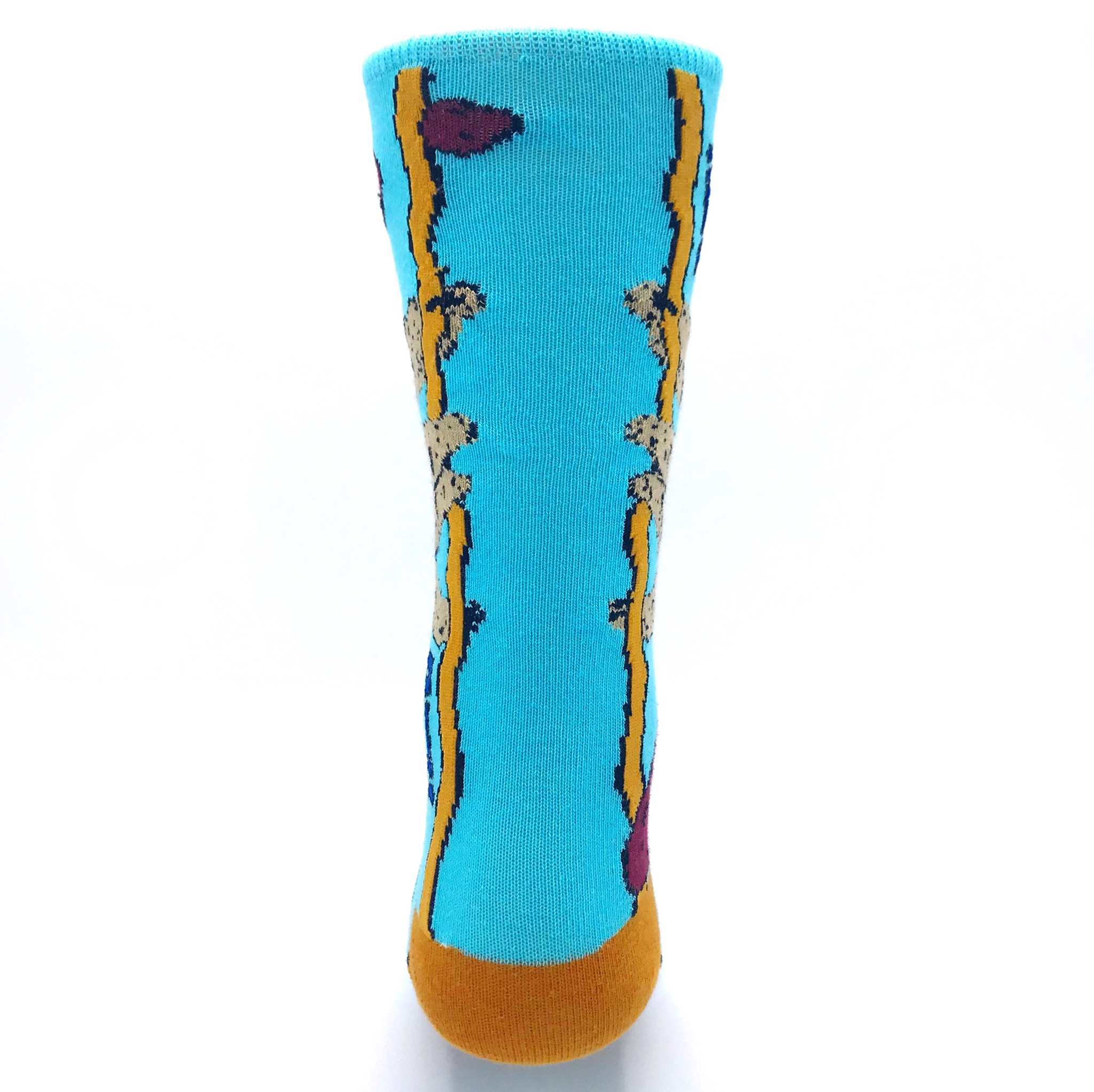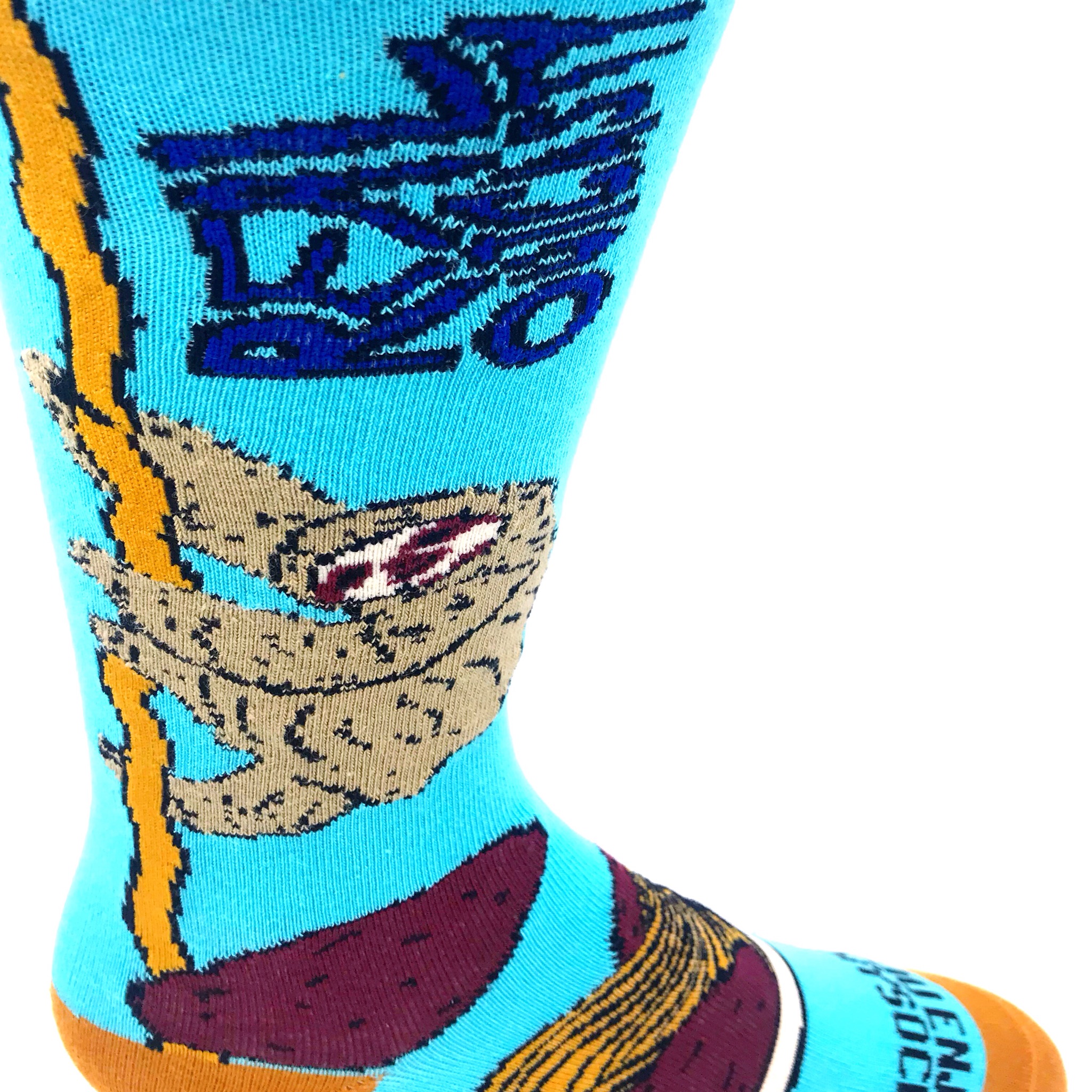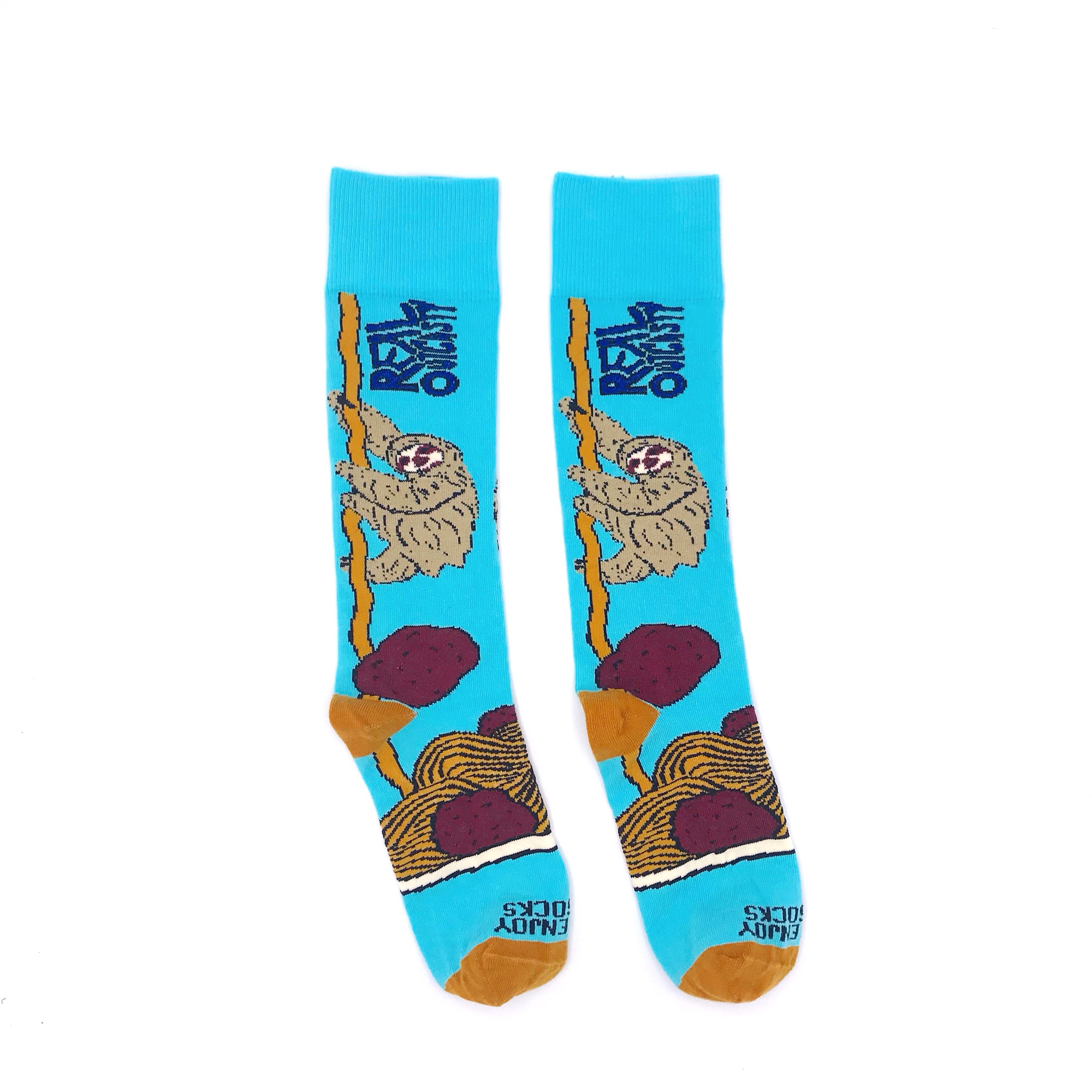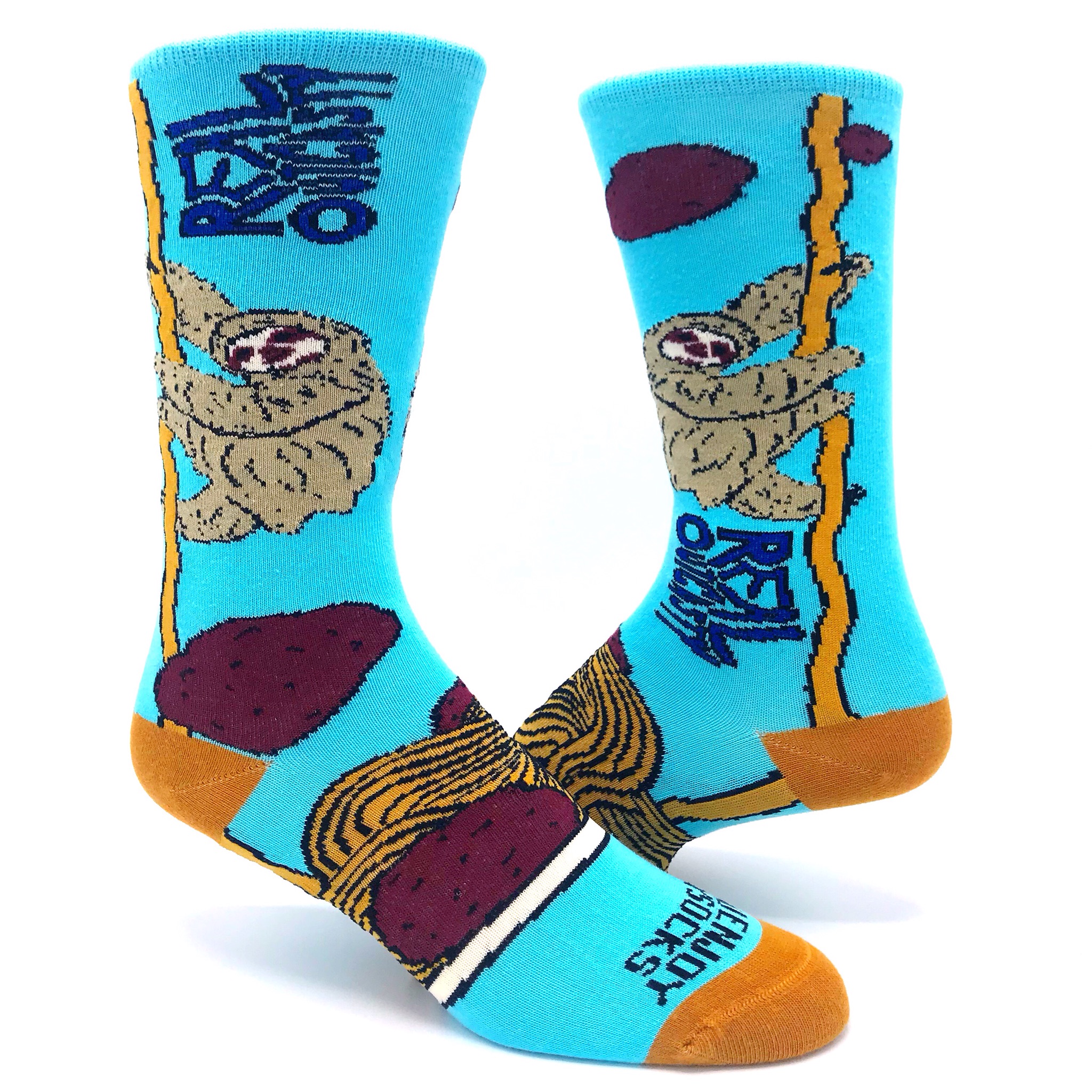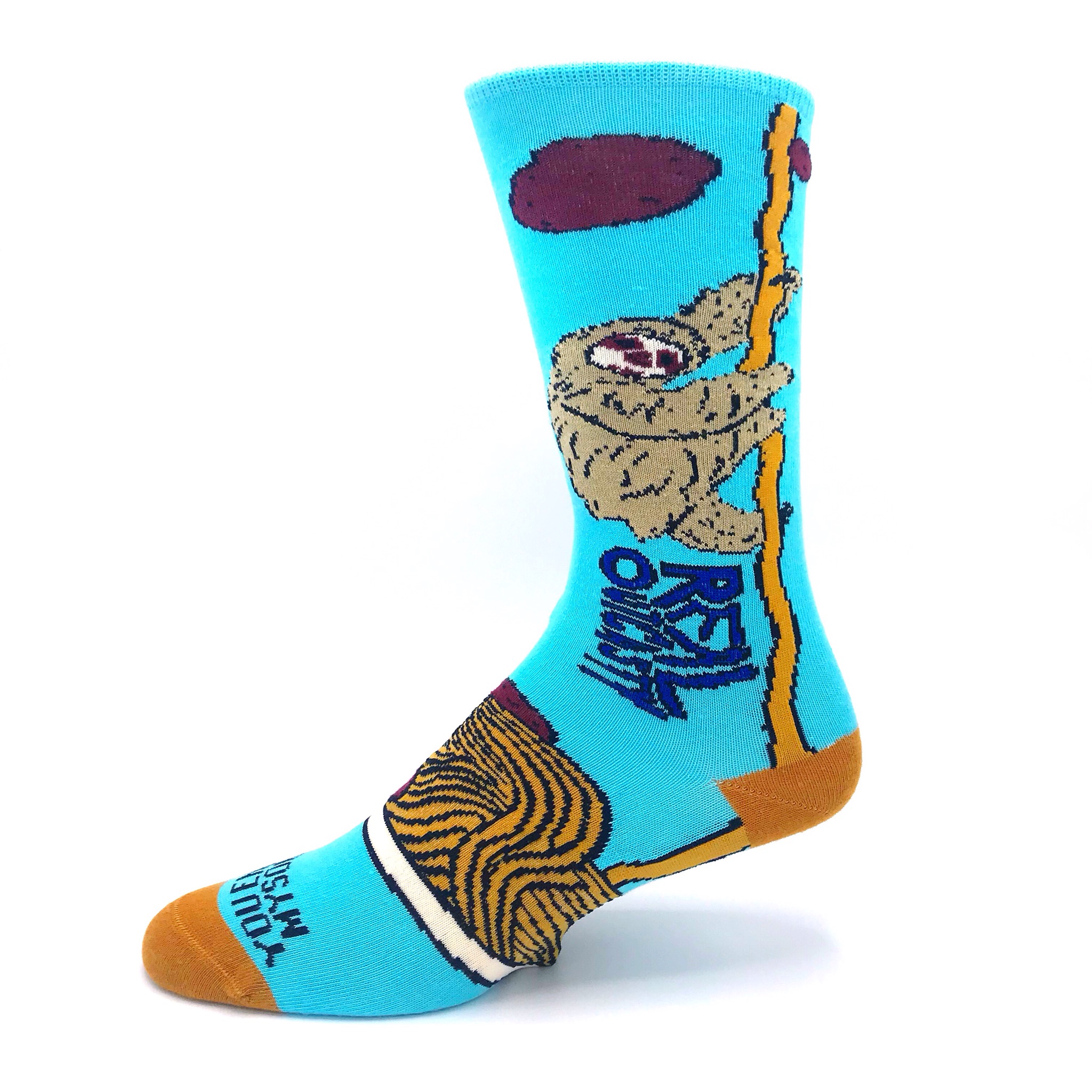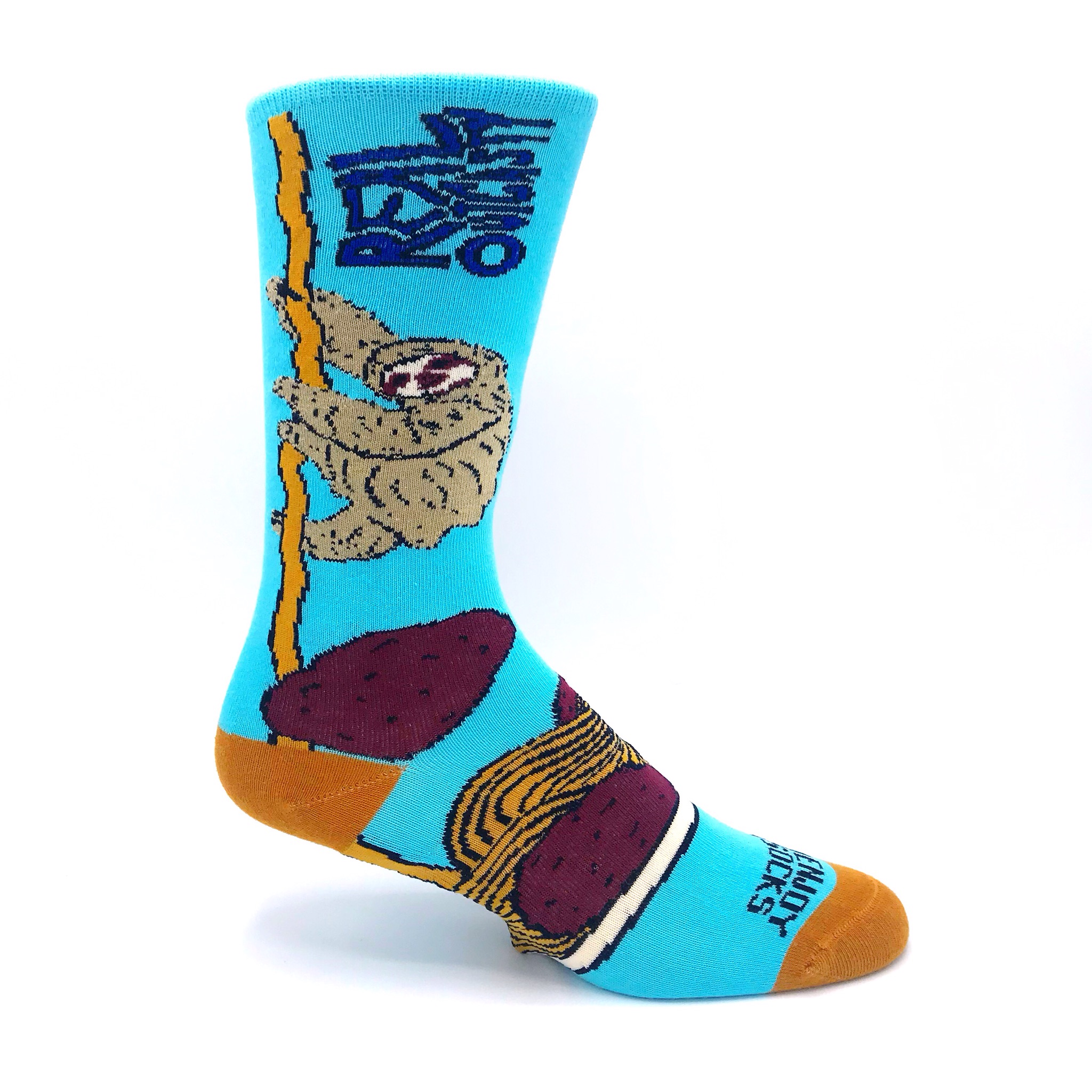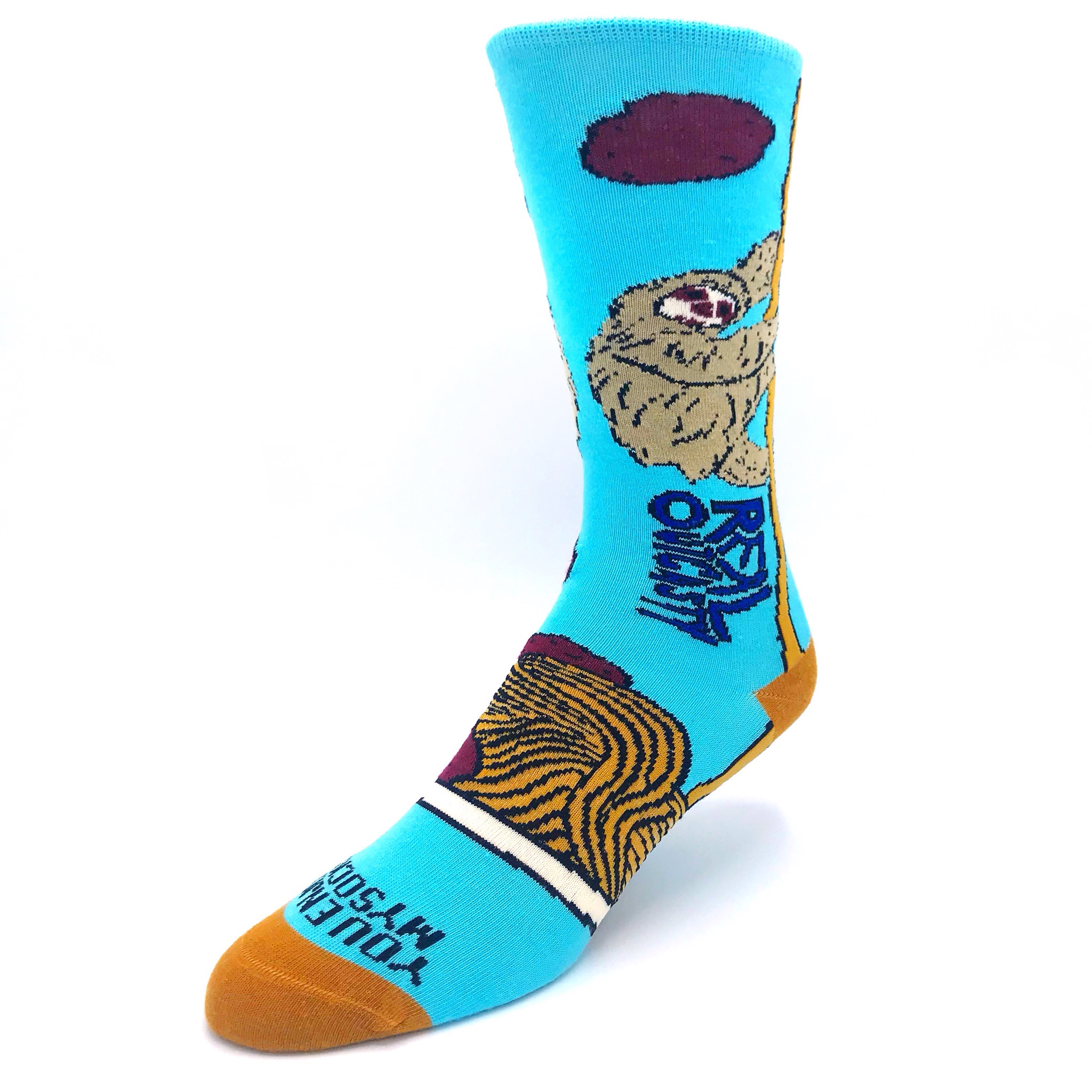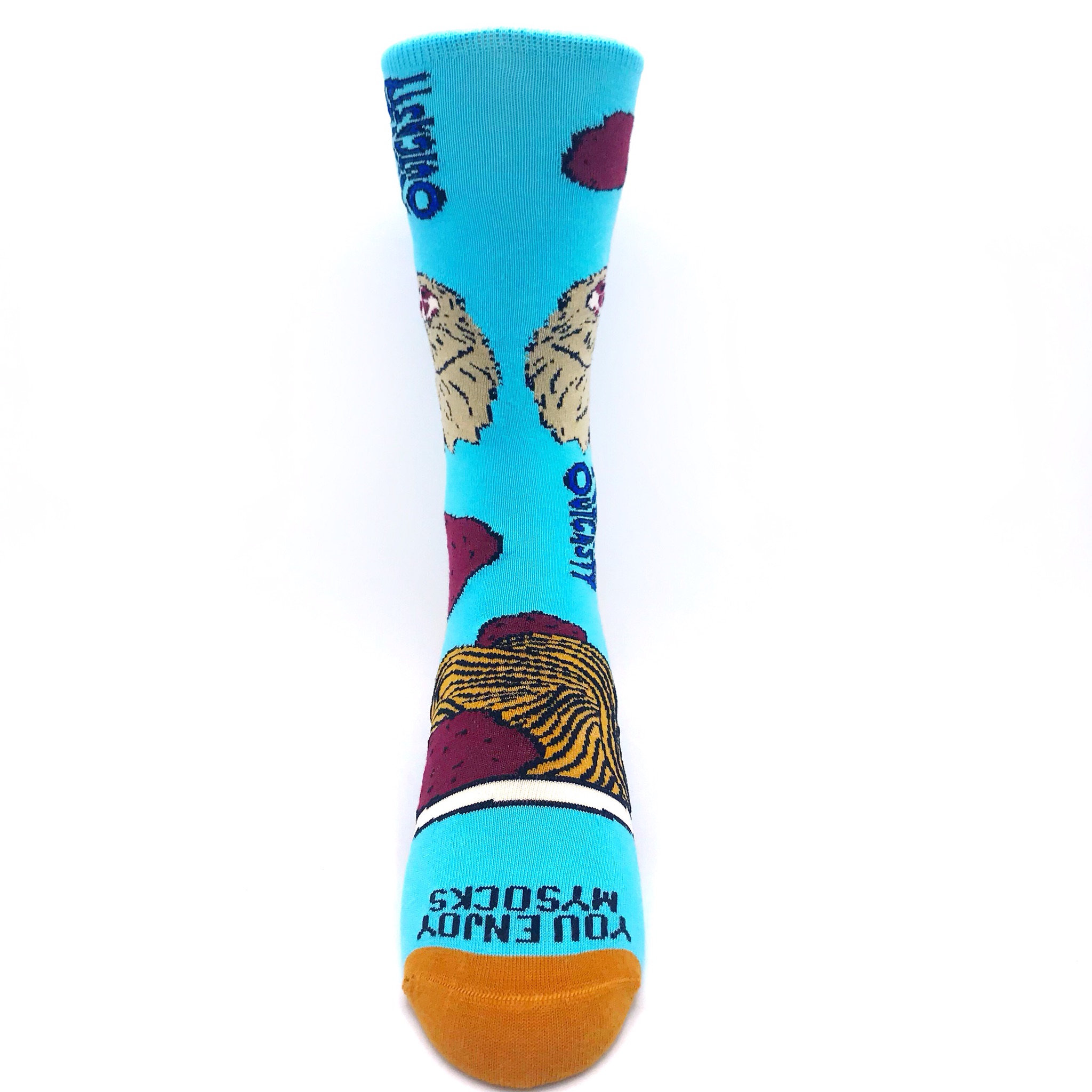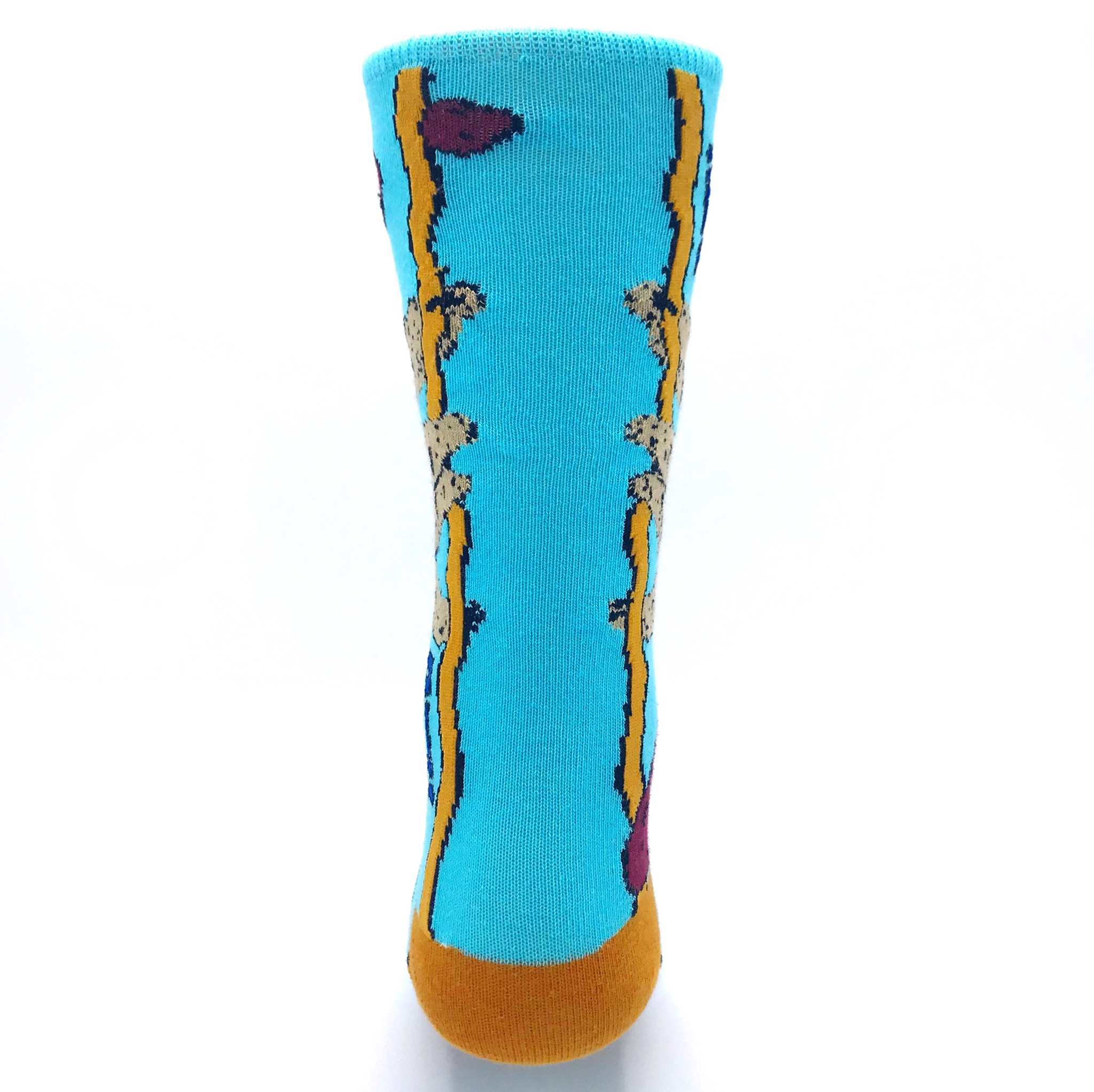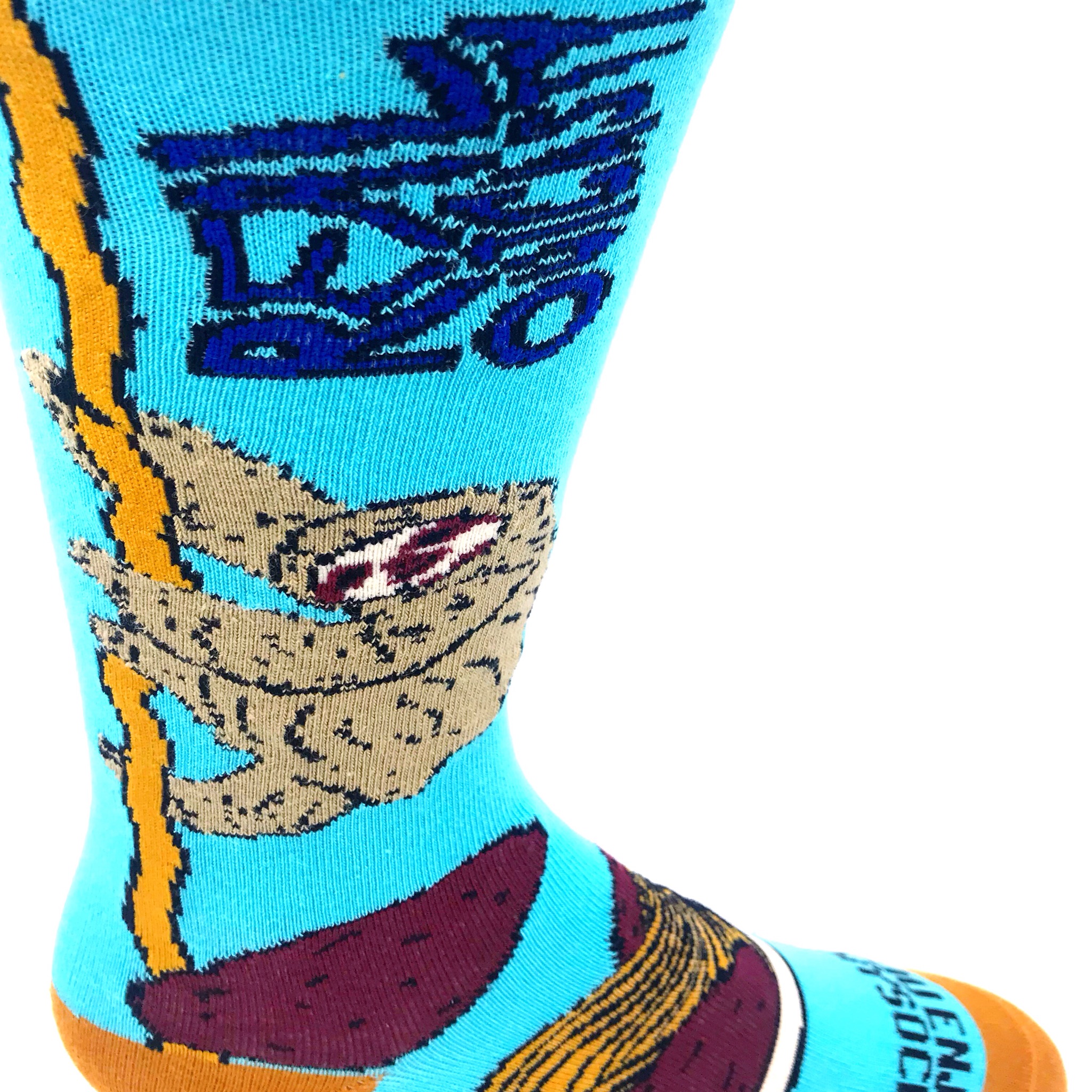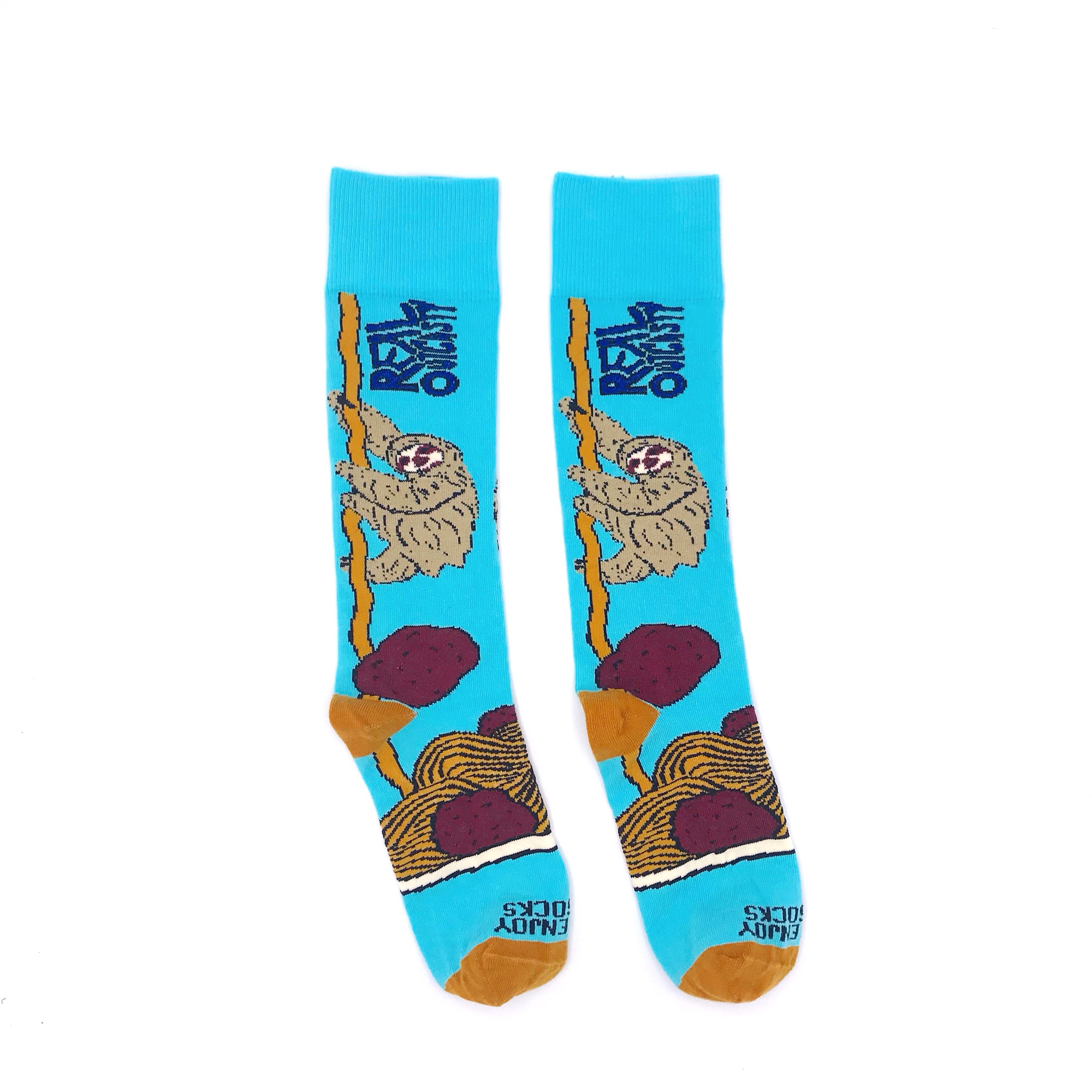 The Sloth Crew Socks
He's so nasty! Ain't got no friends! (Real out-casty!)
DETAILS:
Sloths hanging from spaghetti noodles on each side of leg on turquoise sock
'Real Outcasty' in blue on each side of leg
Italian spaghetti! and meatballs swirled on foot
Gold heel and toe
'You Enjoy Mysocks' knit in toe
Unisex, one size fits most
Quality is important to us and we are always trying to make improvements to our socks! Here are a few nice upgrades we've made to our newest releases:
1-Increased the amount of elastic around the calf for a more secure fit. Nobody likes socks that slide down!
2-We made crew socks longer in the leg. We have experimented with different lengths in the past - mid calf, ankle, full crew - and now are working on a new knee high!
3-Reinforced the heel and toe for extra toughness and durability.
4-Added full cushioning to the foot making these super plush and comfy. These socks give great support and have padding in all the right places!
5-Super soft cotton and Lycra blend allows for great stretch and breathability.

Whatever you do, take care of your SOCKS!
(but if you don't for whatever reason, we offer a full refund)